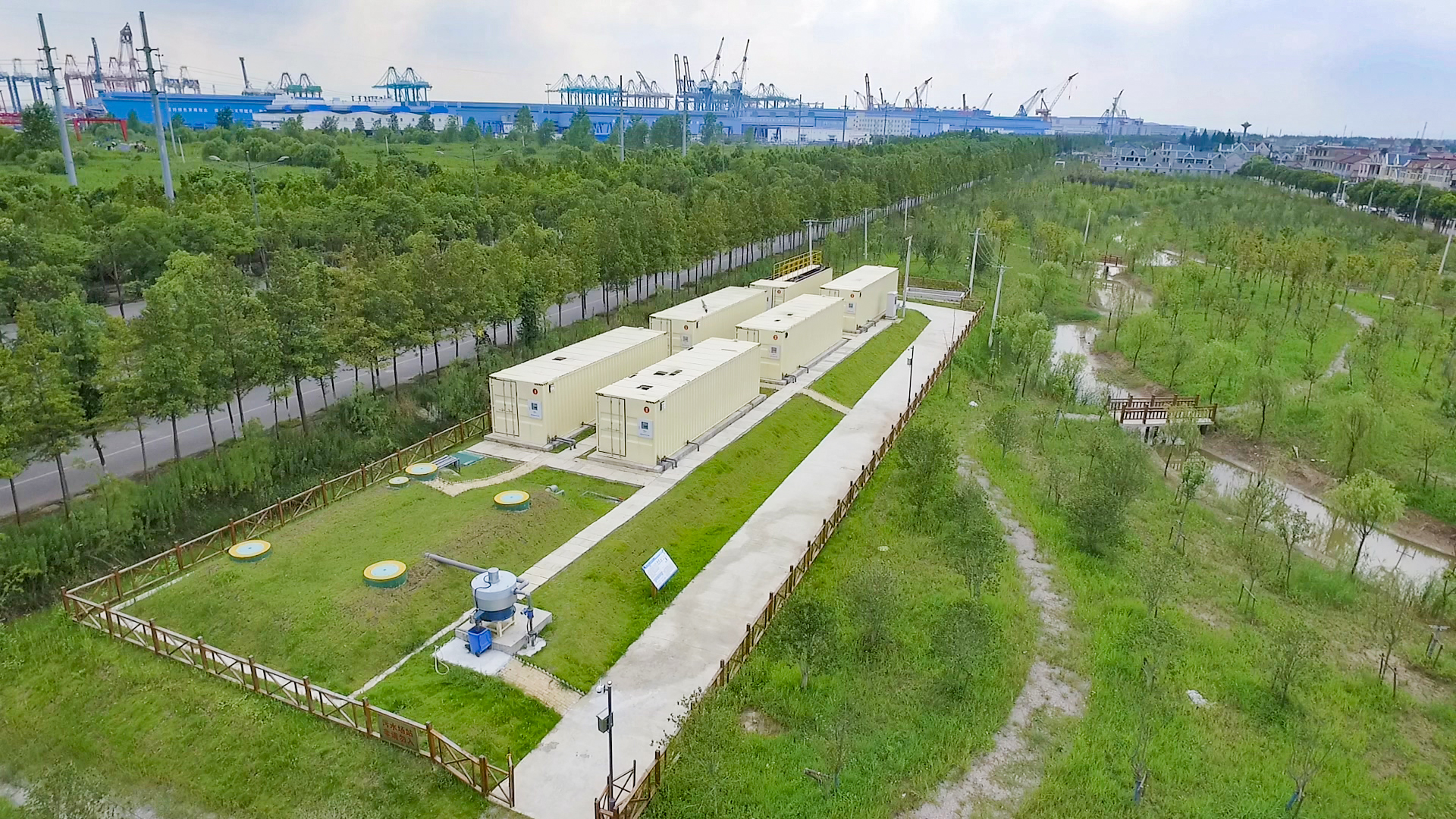 ---
Project Description:
With the continuous promotion of the construction of world-class ecological island in Chongming District, a place where the existing sewage treatment plant is at full capacity or overload operation, is in urgent need of expansion. In order to solve the contradiction between the existing treatment overload and expansion project uncompleted, the emergency use of Honess protection integrated sewage treatment equipment as a treatment measure to achieve a seamless connection between the old and new plants.
---
Effluent standard:
Water quality implementation of the "urban sewage treatment plant pollutant discharge standards" (GB18918-2002) in the f Grade A, First Class standard.
---
Project highlights:
This project all adopts the integrated product facilities of Honess, which greatly shortens the construction time of the project and effectively solves the problem of insufficient treatment capacity of the local sewage treatment plant and the timely connection of the renovation and expansion project.